After developing a theoretical framework for interview hacking, Jayden Kafanelis, a communication researcher, author, and personal brandologist, was invited to present interview hacking workshops at universities around Australia. The workshops received overwhelming positive feedback and soon after, in conjunction with the ZYGAVERSE team, a collaboration with Dr Zinka Bejtic was born.
With a doctorate in educational psychology and more than 20 years of university teaching experience, Zinka is passionate about researching behaviours that promote communication and intrinsic motivation within professional and academic settings. She teaches courses in professional practice and covers topics such as preparing for different types of job interviews (both in-person and online), establishing a personal brand, and developing best practices in written, verbal, and non-verbal communication.
Combining forces, Zinka and Jayden have created an interactive, professional learning experience for improving interview performance. In 2 action packed hours of content you will learn how to elicit desired outcomes in professional interview settings with proven techniques all backed by scientific evidence. This course is designed to help you promote yourself effectively to interviewers by using targeted elements of social psychology, interpersonal communication, decades of university research, and findings from neuroscience. Professional actor, Nadia Grant delivers a unique learning experience as she guides you through the course in a creative, entertaining and informative way.
On completion, you will have a framework to hack your next interview. Master techniques to affect others consciously and subconsciously. Understand how hidden behaviours, expressions and body language can be the difference between getting hired or fired from your interview! 
What you are about to learn can be used in all future social interactions by helping you manipulate evolutionary biology and psychology to your advantage. 
Using the techniques in this course is GUARANTEED to increase your employability and enhance your perceived value to employers. When you have an interview you simply cannot afford to mess up, here is your solution.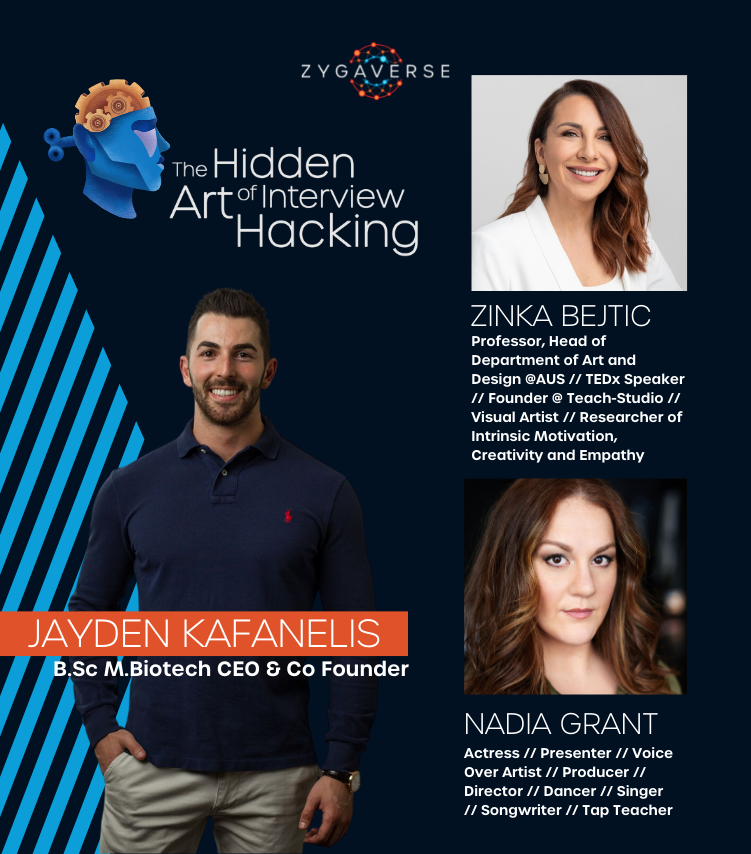 Kick-starting your career begins with nailing that interview! Our expertise in recruitment, personal branding, and interviewing comes together in this short 2 hour interactive course and is delivered in an engaging way alongside informative animations.
Leveraging scientific research spanning social science, human behaviour, neuroscience, and organisational psychology is done to provide you with an interviewing hacking framework that skyrockets your performance to the stratosphere.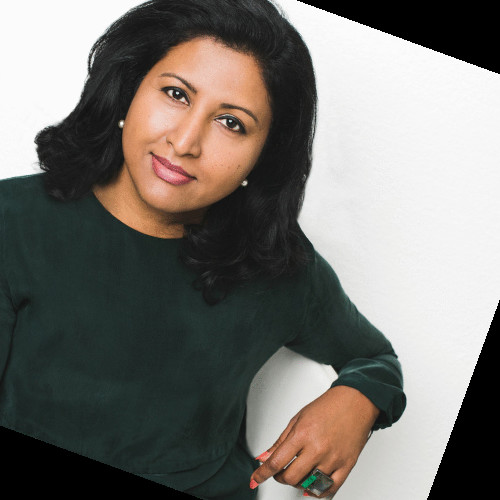 Dr Selvi Kannan
Lecturer and Specialist Advisor (Management & Innovation) for the Victoria University College of Business
"ZYGAVERSE has designed an effective interpersonal communication program that explores the fundamental nature of human interactions and applies them to interview settings. The framework should be utilised by anyone wanting to secure their next position"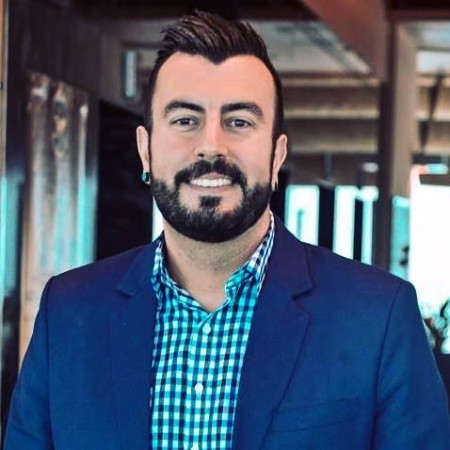 Dr Eddie Custovic
Director of La Trobe Innovation & Entrepreneurship Foundry. School of Engineering & Mathematical Sciences. IEEE Industry Engagement
"This course teaches employability principles better than what is currently available elsewhere. I regularly teach many of the topics covered to my students and graduates at La Trobe University when they transition into the professional environment."